In the Prayer forum some of us got off track (typical) talking about drama and such. I mentioned a couple of mime dramas I did long ago, one to the music of "The Prodigal Suite" by Keith Green and another to Carman's "The Champion."
Someone wanted to see video of said events, but that's not possible with copyrights on the songs. Besides, the only one filmed is The Prodigal, which is a big ten minute video. It would be a massive file.
So I was scanning old photos this morning and came across these. The first is from the Champion. It's the end of the song...God the Father (in the center) has proclaimed Jesus (right) the Champion, while the defeated Satan (me) lies quite dead on the ground there.
I didn't exclusively play villains, though. Here I'm rearing back to put a hurtin' on Goliath.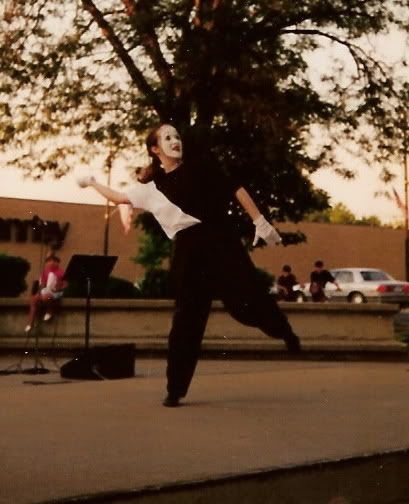 My students. These kids were (left) a fearsome lion and (right) Daniel.
I have completely forgotten what part this child was playing, but she was always very good when she was focused.
I also taught mime and ballet at the time. A few more students:
Little ballerinas getting ready for recital.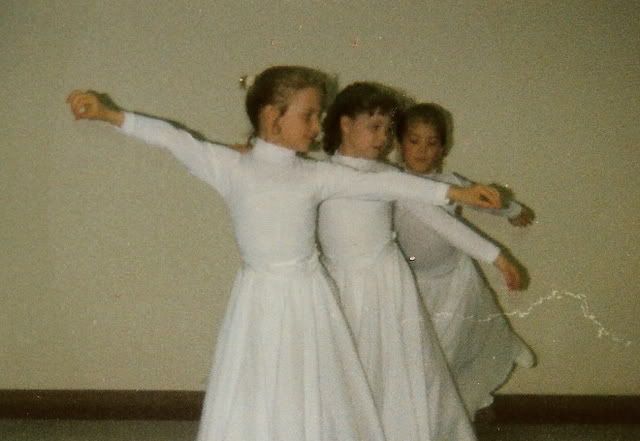 Bigger ballerinas.
I still find myself wanting to correct posture when I see this one: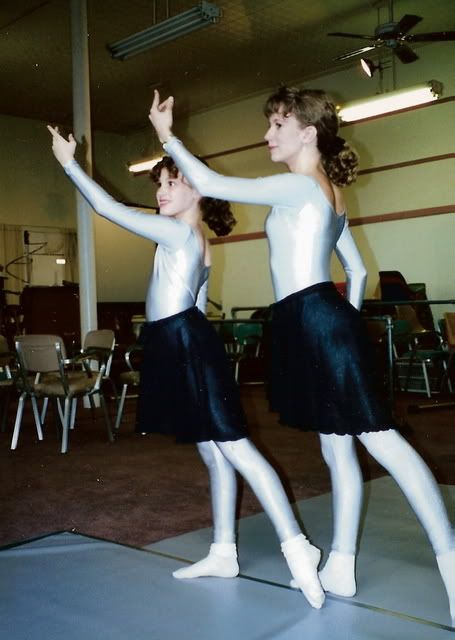 Three of the teachers at an all-Christian dance studio where I taught (me on the right).
And the all-Christian dance company I danced with (on the left, there).
When I got too injured to do all this stuff anymore, I was a bit depressed for a couple of years. Mime was a great emotional outlet for me. You could put so much into a part. Ballet was good bread-and-butter, but mime was where it was at.
I thought I'd never replace it for sheer emotional exuberance, but this does!