Well, I really like Adrian's way of getting your camera close to the water and getting the surface. It's a really neat effect. I wanted to try it at the ocean. I would never have tried this with an expensive camera, but--
So I was standing there in the water holding the camera as low as I could: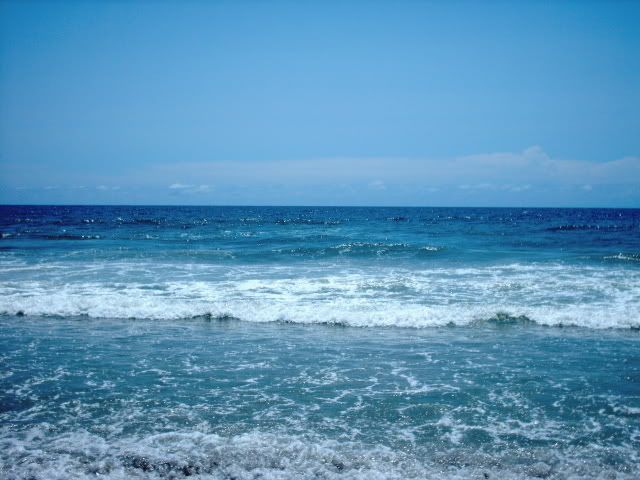 Okay, I tried walking in a little deeper:
Then I thought: I could get in closer and control the camera better if I sit down.
Now, that's working! Okay, cool. Here comes a pretty wave.
Trying an angle to the next wave:
One wave too many. Knocked over.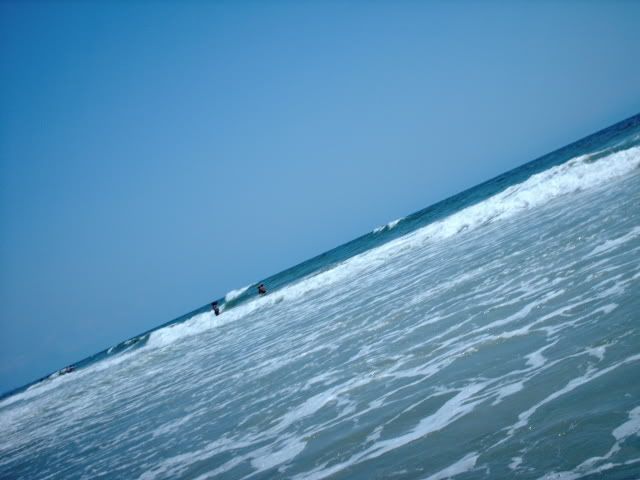 If you had been photographing me taking pictures at that moment you would have seen just an arm sticking out of the water with a camera clutched in the hand.