On my vacation I travelled from Tennessee to North Georgia to visit my alma mater. I went to college at a little place nestled in the foothills of the Smoky and Blue Rodge Mountains.
So...I travelled over the Smoky Mountains first...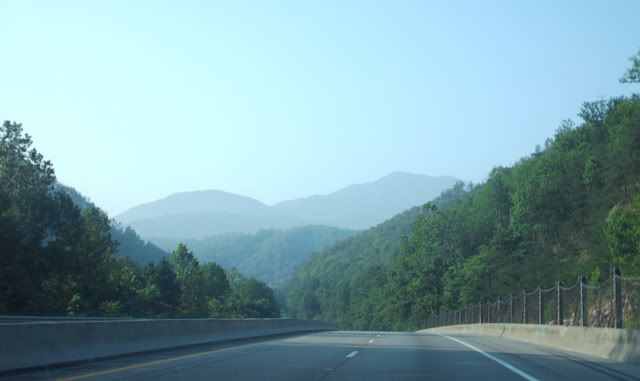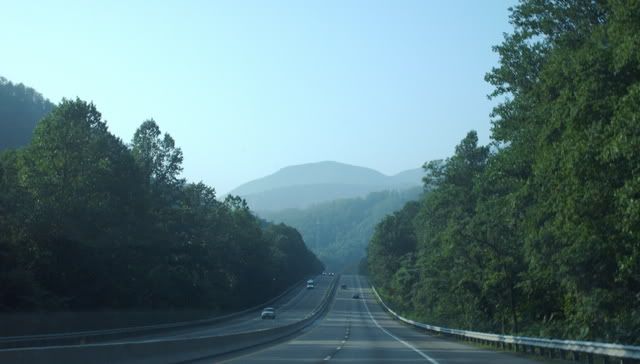 (True to form, the Smokies were covered in haze. It's how they got their name.)
Then on to the Blue Ridge Mountains.
Although the Smokies are higher, I've always found the Blue Ridge mountains more picturesque.
Everywhere I went there was kudzu, the bane of the southeast. Not a very good picture, but it shows the devistating environmental effects of this plant introduced to provide ground cover. With no natural enemies it has smothered forests.
I attended picturesque Toccoa Falls College.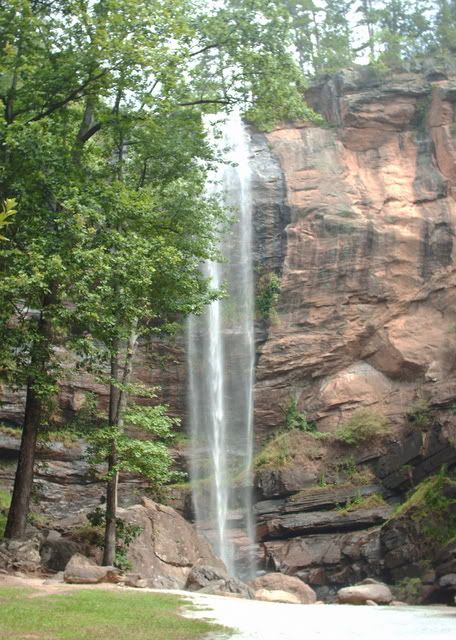 These falls are so photogenic. It's just too easy. I did crawl around in the rocks and get some other pictures there, and I'll put some of those up for you later. Plus, this is just an introductory angle. I'll get you a fuller picture.