---
Hey, you Rocky Mountain people know those flatlanders who roar into town towing a jeep, looking around for road signs that say, "Drive at your own risk," and even, "Driving NOT Recommended"? Then they head up that road in their jeeps? Well, a few of those jeeps turned up at our car show.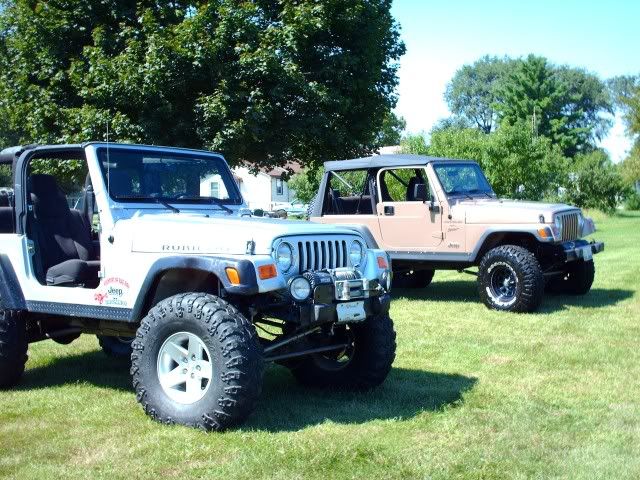 These tractors are popular around here.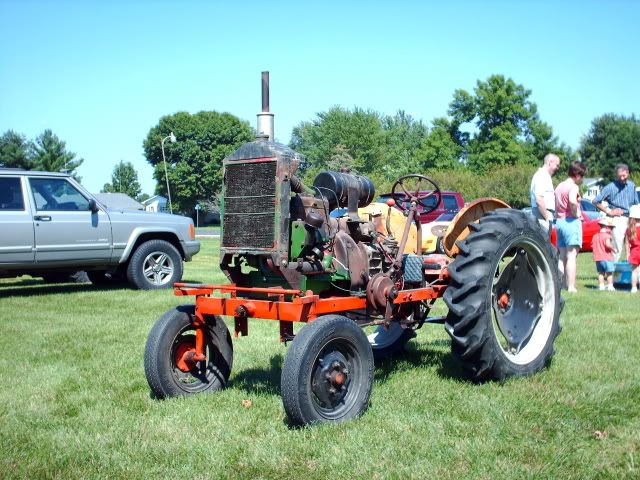 My song was about done, so I had to go back and change the CD, but on the way back I ran into this lady who looked how I felt--exhausted.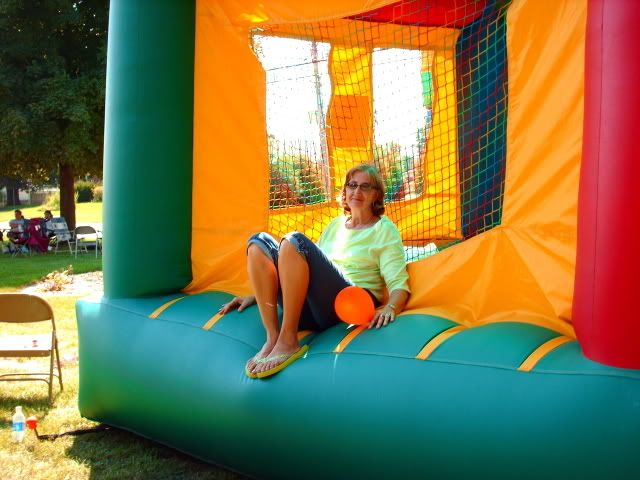 This lady (waving at her grandbaby) is MY hero. She prays for me.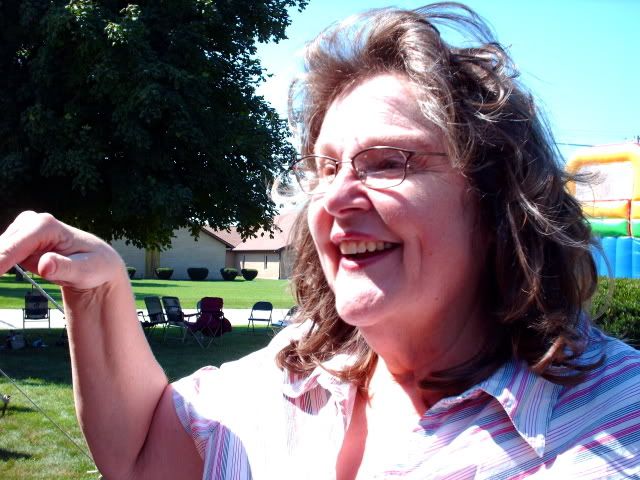 Well, that's about it. It was a fun day, deejaying, snapping pictures, and looking at everyone else's pictures. My skin now matches that shirt I was wearing.

People of my complexion have a saying: A sunburn looks better than pasty white.
True, but a sunburn wears you out. Going to bed.