Our town had its balloon rally this weekend.
Due to other pressing engagements I only got a few pictures. Here are two.
See the two flags on the right? The theme was "Pirates in the Sky!"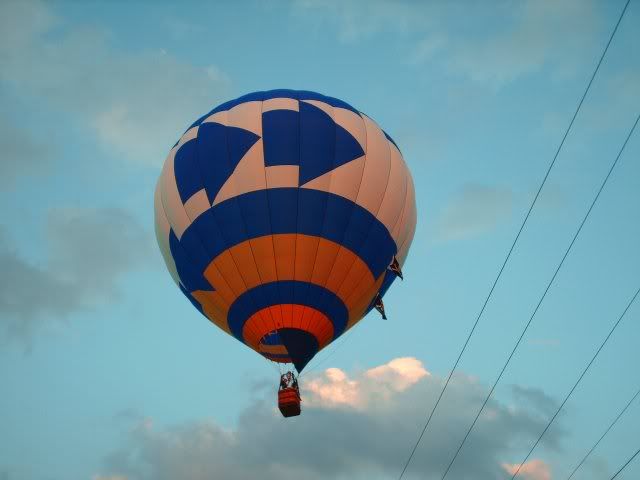 Here's a bad picture of the "balloon glow" after dark.
I needed a tripod, which I couldn't have used anyway with kids pulling me from balloon to balloon to meet the pirates.