When I got to school this morning, this sight awaited me.
A detail:
And here it is in context: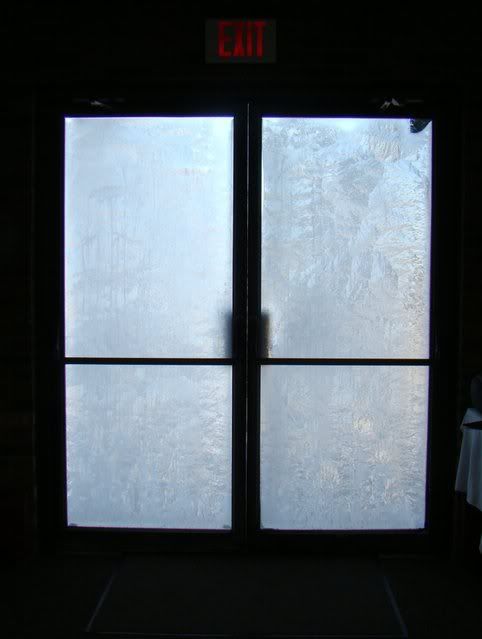 These double doors are in one of my two rooms. I stand in front of the doors to teach some of my classes. Not this morning, though. The ice you see was on the INSIDE!!!! Here I've been looking for a good subject to photograph, and God kindly supplied me with a lovely stained glass.
I went out to photograph it from the outside, and was surprised to find it acted as a mirror.