---
Jim Wright wrote:

that you are shooting about eye level .. how does that work out .... he seems to be in a tree. Have you gone so far as to climb up there with him?



I'm not that far gone.

Here's the back of my house. I was shooting out of the sliding glass door.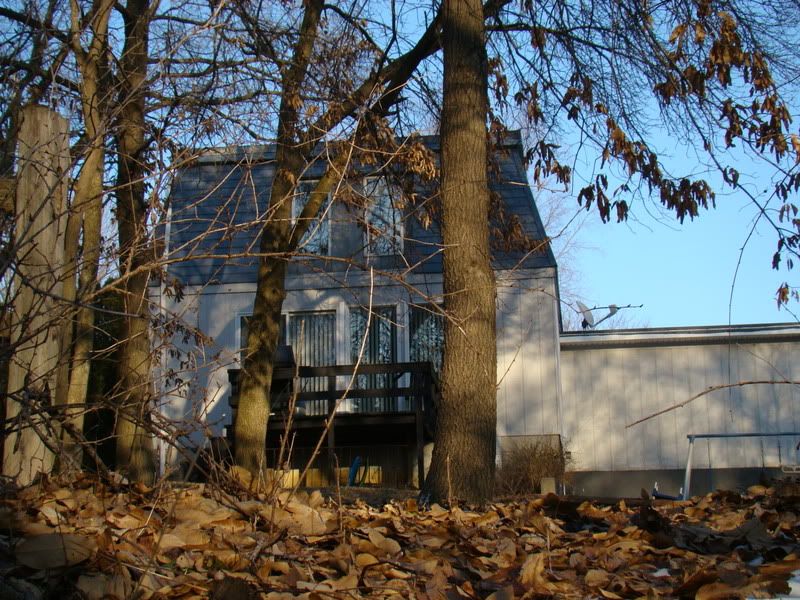 Adrian, I hadn't made up any captions. You have any ideas?