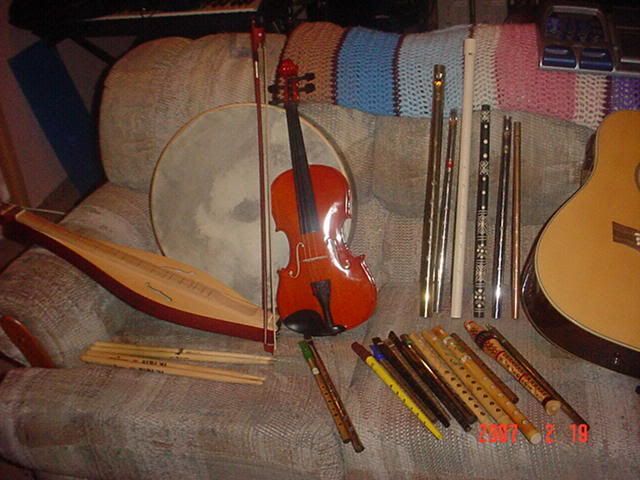 left to right... Dulcimer, 4 drum sticks (brushes not pictured), bodhran, violin, my whistles
top- Digitech rp200 effects pedal, Peavey Acoustic 12-string, Yamaha 6 acoustic (very beautiful sound)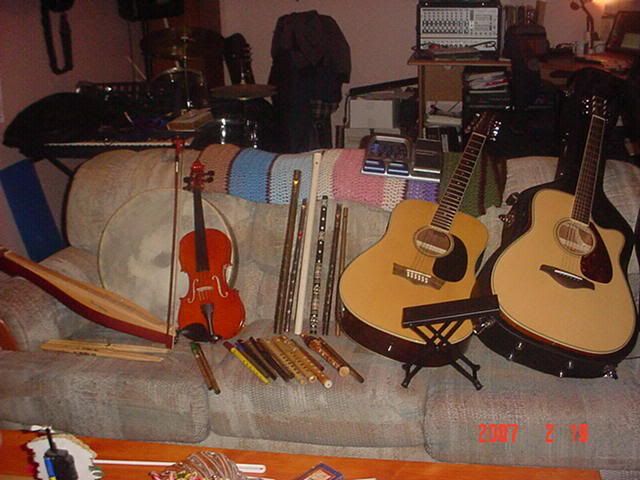 keyboard, drums, guitar in corner, Crate PM82T 270watts X 3 Pa system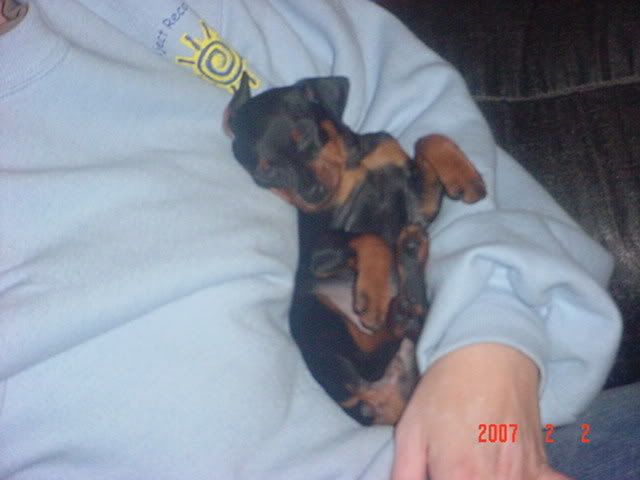 My wife holding the new baby Tari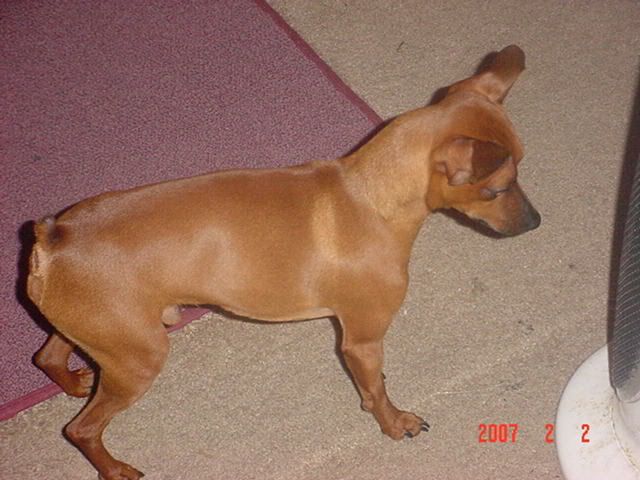 Frodo, red min pin
Tari again:)
Daisia (red), Tari (black n tan) All min pins...
:):)
I could not resist adding these. I hope you all enjoy these.
I have come along quite well since receiving my violin Friday... It is now Monday and I have learned 4 songs. I am realy loving the sound of this violin...
:)
g