We were under a flood alert today. That's bad enough. The ground is saturated, and lots of rain is coming our way today.
What I faced this morning was worse than that.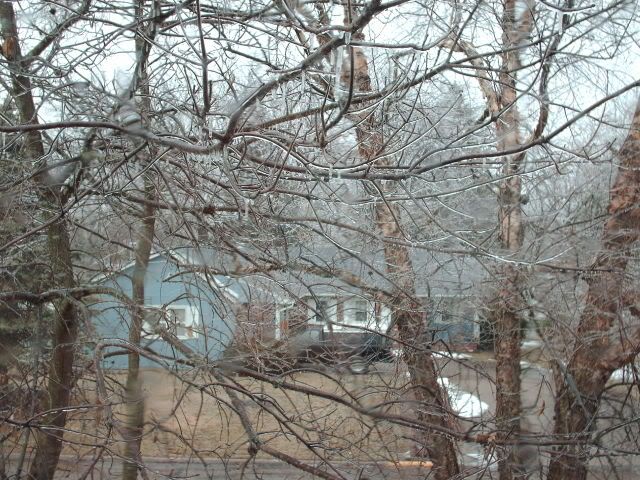 The thermometer is not going high enough. It's FREEZING rain all day. And wind. Every time I go outdoors the trees throw ice at me.
I'm ready to try my hand at spring photographs.