My good friends from two doors down bought some land a couple of years ago and have been pestering me to come look at it with them. I finally took the kids and went Saturday.
There's no road to the land yet. I had to drive around this cornfield, hugging the tree line.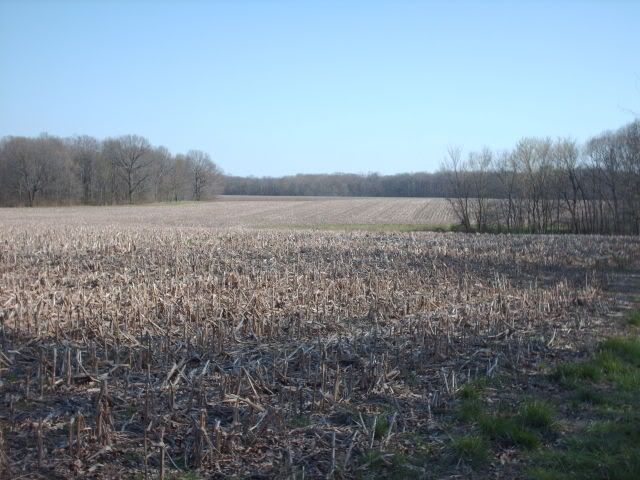 When I got there, they told me some folks had gone out to the "Point. Ya gotta go see the Point." They told me which direction to go, and the girls and I walked through the woods to the "Point."
It's hard to capture with one shot, but you can see down in three directions from up here.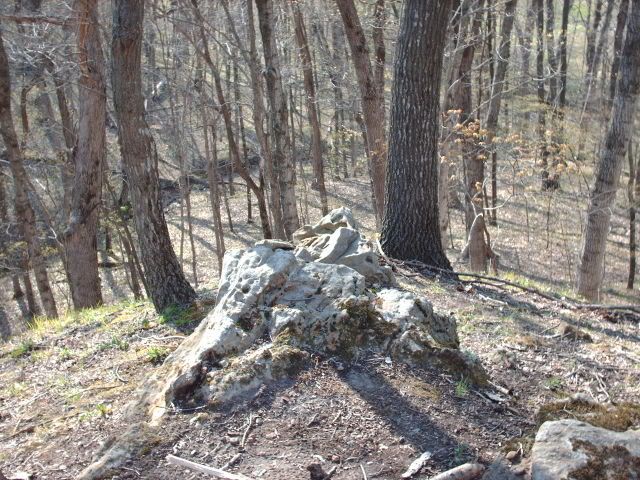 The La Moine river was tantalizingly visible from the Point.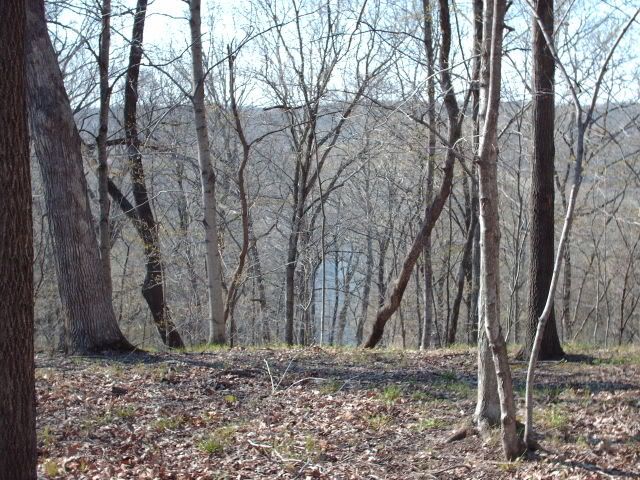 I wanted to go join the others down by the river, but here's the slope you have to traverse.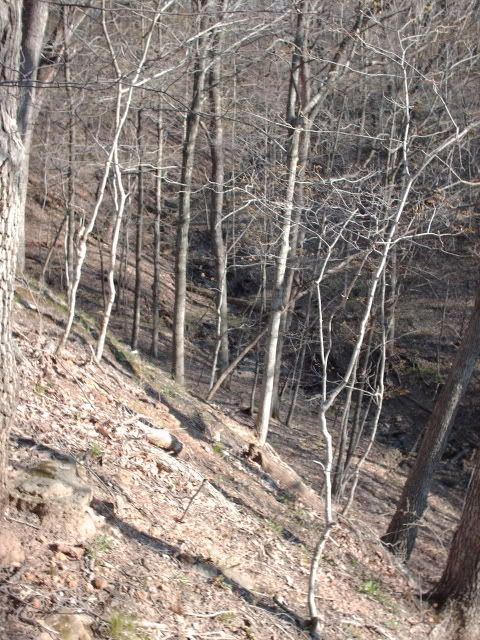 Not to be daunted, I took the kids back to the picnic area, left them with friends, went back to the Point and began the long slide down.
First you come to this dry little tributary.
There was a way to go yet, and I got this far when I heard voices coming up from the river:
The neighbor was making some comment about what he was going to do to take care of the next hunter he saw around there. I was wearing the traditional hunter's orange
, so I headed back up the steep slope to safety.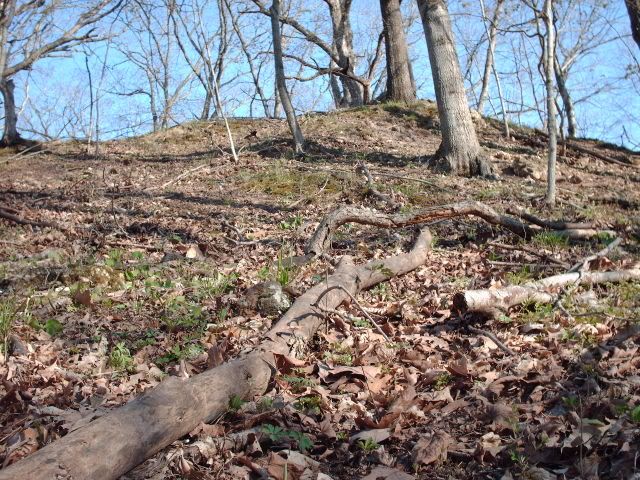 Back to the picnic!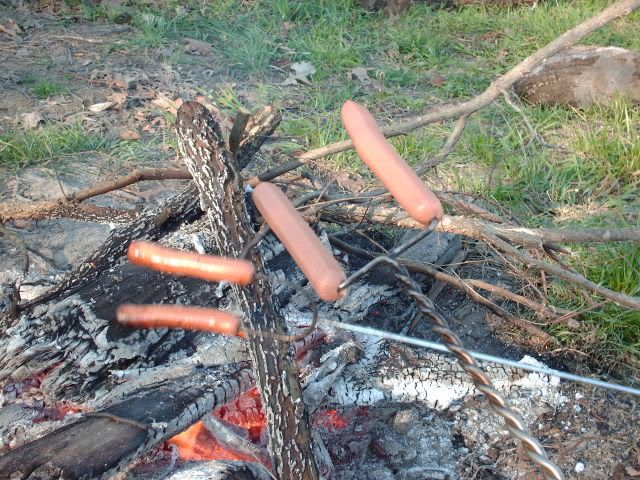 So tantalizingly close to the river!! I knew there were great pics to be had down there, so I went back after supper.
Ahh!!! That's the good stuff.
A beaver family has been busy here.
Apparently the beavers don't mind using human junk.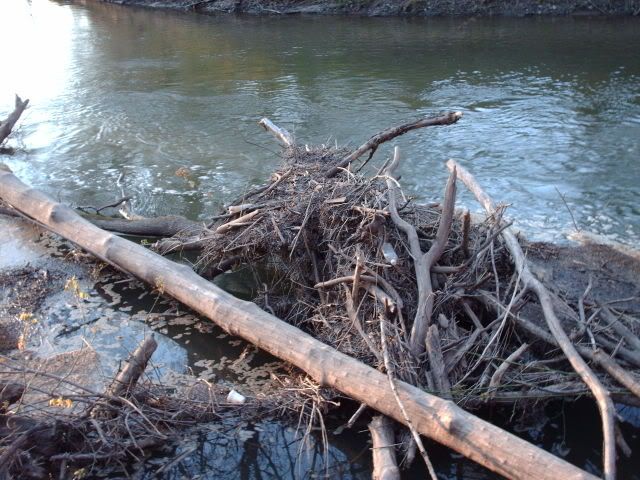 Walked further down the river.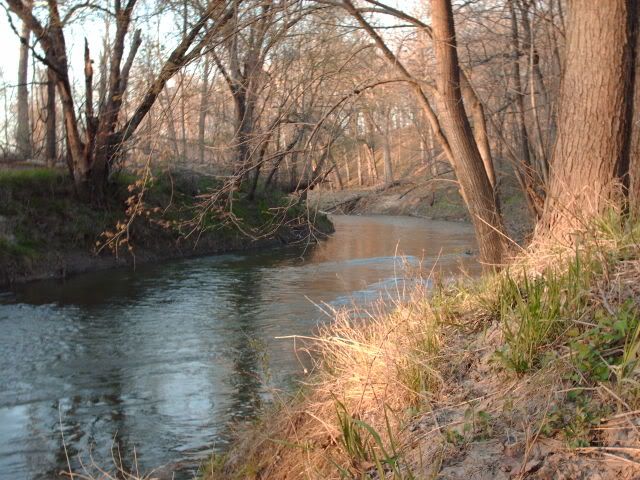 Found more evidence of beaver presence.
Beaver pawprints in the mud!
A beaver with an artistic flare?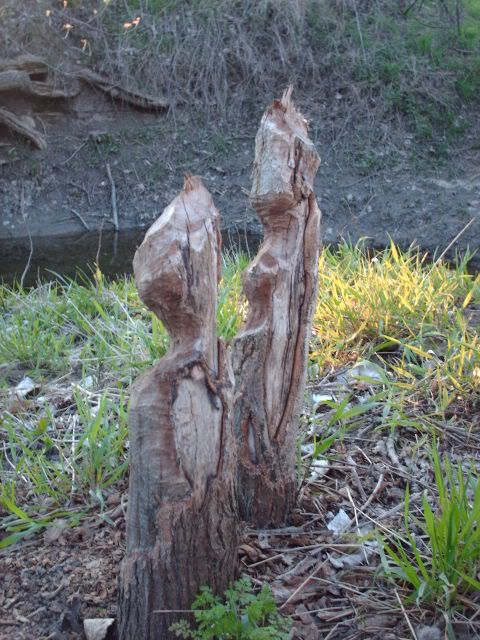 And I found this little gem.