My husband takes the girls out on hikes once a week as weather permits. I could go too but they really bond with him, so I stay home.
This past week he asked for the camera and shot these:
My oldest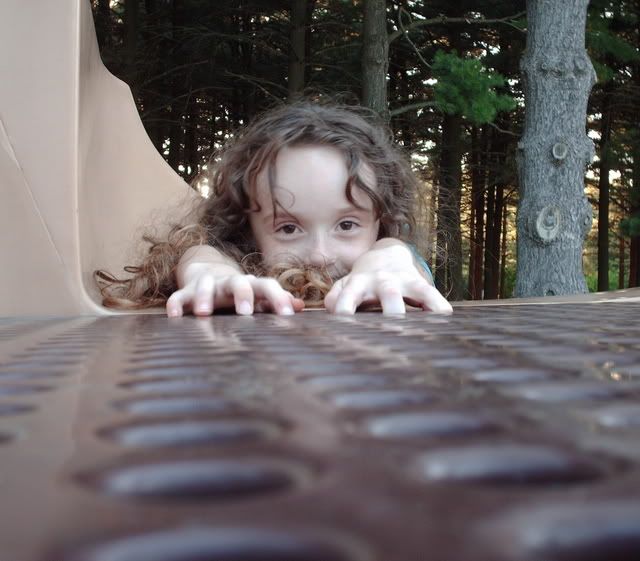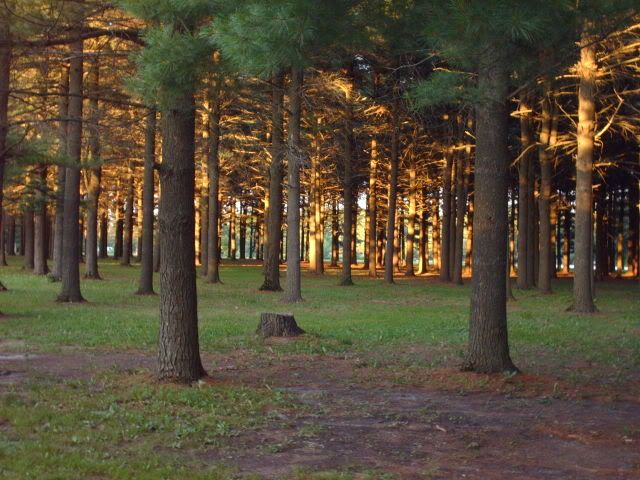 He has a good eye. Who knew?
Thursday we took off for an outing to the Quad Cities (Davenport Iowa, Rock Island, Moline, and one more...I can never remember.) Anyhow, my husband works in Davenport in the summers one day a week, so he showed us the sights.
This bridge thing starts in downtown Davenport....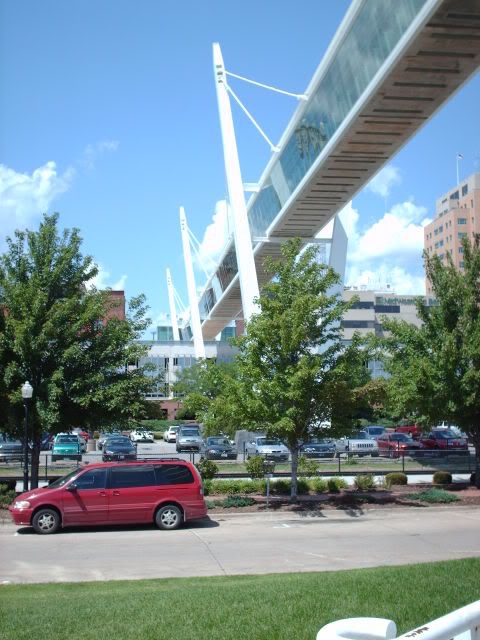 ...and ends here.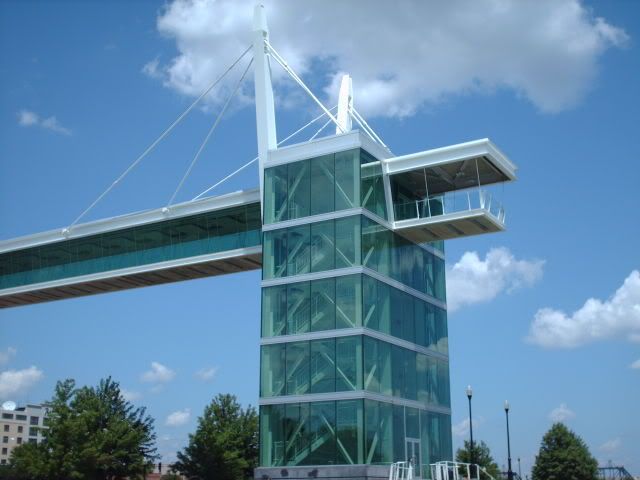 The locals call it the bridge to nowhere. The view isn't all that great from up there.
The mighty Mississippi River.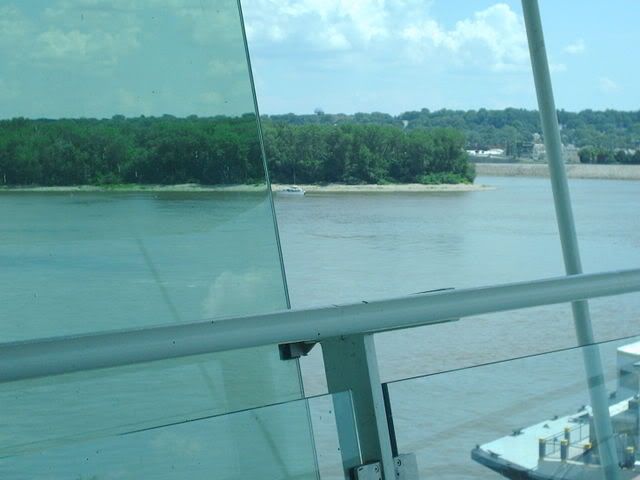 Still...it was fun to look at it and wonder why a million dollars were spent building it.