Well, I need to plan lessons for tomorrow, but here I am .......
Tonight the kids started their Awana club. Kind of like scouting, only you earn badges by studying the Bible, helping out at home, learning about missionaries, etc. This year the local troop has a new commander--my husband. So tonight after I dropped off the munchkins, I headed home...only I headed out of town instead. Hey, it was sunset, the camera was on the seat beside me...just me 'n my li'l digital partner.
Now that the corn is ending its life cycle the humidity is loosening its grip on the Midwest and life is cool and bearable again. And there's this kind of eerie beauty in the dying cornfields.
I found a scene that made me think of Kitty. Yup...corn and hay.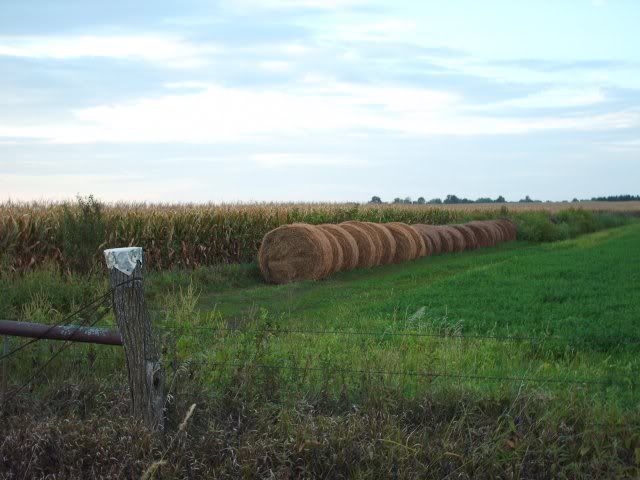 Rural stuff out here.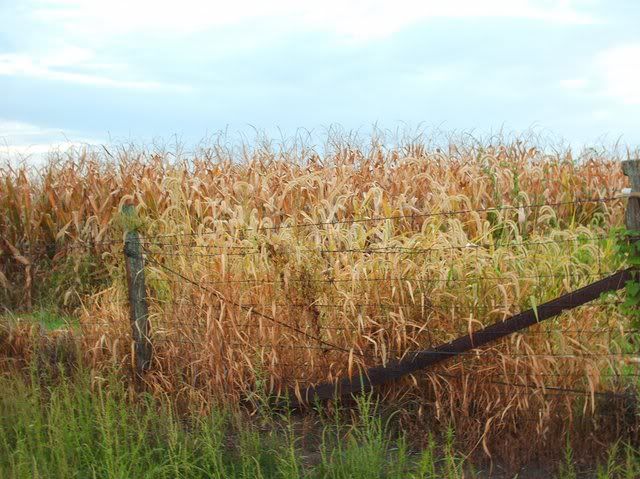 Okay, okay...I'm gonna go plan those lessons now.