As some of you know, I have wonderful access to this very nice, semi-automatic.....camera. It is very smart at automatic point and shoot type pictures. It ALSO gives me the ability to take it off automatic and play.
So I've been staring at the non-automatic settings, wondering how I would do. I've been pointing and shooting for weeks, having fun with the results. This week a pretty little potted plant appeared in the entryway just outside of my teaching area. So.....
I took it out of automatic. Got some advice from Adrian. Scouted the internet for information on apertures, f-stop, etc.......Sat for hours with a tripod in front of this potted flower, evoking strange looks from colleagues, parents and students. Sent the results to Adrian, got more advice, started to hate photography, started to like it again, and-well----
A macro flower.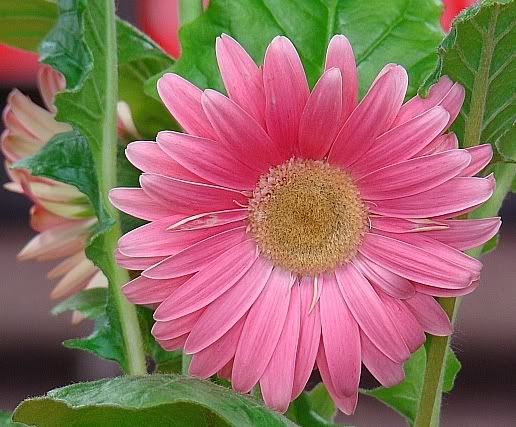 Can't wait until spring. I want more practice.